I came across this quiz (http://www.rdos.net/eng/) posted on a group on Facebook this morning and thought it would be interesting to take as it measures how "Aspie" one is. I have no idea how reliable the quiz is, so please don't use it as a diagnosis tool.  Thought I would share my results: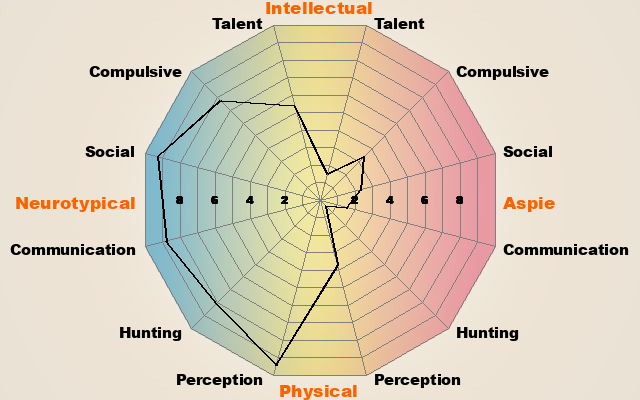 Your Aspie score: 41 of 200
Your neurotypical (non-autistic) score: 171 of 200
You are very likely neurotypical
I welcome people with a Spectrum diagnosis to take the test and let me know what their results are, purely out of curiosity.